Welcome to Stable Hearts & Minds
Our Vision
Stable Hearts and Minds was established in 2022 with a clear vision: to combine a passion for horses with a genuine desire to help others. Founded by Dee, who grew up on a cattle farm surrounded by stock horses and has extensive experience in the equine industry, the company is dedicated to providing a tranquil and safe space for clients.
The Stable Hearts and Minds Journey
Dee's journey began when she became a mother and felt a strong calling to assist others. She made a career change and obtained a community services certification, working in aged care and volunteering within the mental health community. Seeking to expand her expertise, she pursued studies at the Equine Psychotherapy Institute, specializing in trauma-informed Equine Assisted Learning. To further enhance her abilities, Dee is currently studying counselling through the Australian Institute of Professional Counsellors.

Introduction to EAL
What is Equine Assisted Learning?
Equine Assisted Learning is a unique method of experimental learning, which involves interacting with horses.

Through these interactions and nature, clients can enhance their social-emotional and relationship skills, leading to personal development and improved quality of life.
Examples of what EAL covers
Examples of what EAL might cover
• Awareness and boundary setting for safety
• Boundary setting for healthy relationships
• Emotional regulation
• Exploring our behavioural patterns
• Opportunities for deeper awareness
• Confidence-building / Self esteem
• Life transitions
• Working with goals
• Team-building and Leadership
• Promoting movement and activity
Who benefits
Who can benefit from EAL?
• NDIS Participants
• Children and Adolescents
• Neurologically diverse clients
• Team leaders and Managers
• Organisations and School groups
• Social groups
• Community Services groups
• Clients dealing with trauma and/or addiction
What happens in an EAL session?
What happens in an EAL session?
In EAL, clients are offered physically and emotionally 'safe' experiences with horses and nature, for the purpose of:
Exploring self-experience in relationships.
Building self awareness of patterns or habits that are no longer serving clients well.

Developing social and emotional skills.

Addressing learning goals, which clients have identified.
What does an EAL session look like?
What does an EAL session look like?
SESSIONS CAN TAKE MANY FORMS:
Meeting with horses at liberty
Contact us
Contact Dee to find out more about different types of sessions, how to book - and how Stable Hearts and Minds can help you!
Visit the link below for information about NDIS funding for Equine Assisted Learning.
Our mission is to offer personalised support to clients
Approaching challenges with empathy and without judgment
The Stable Hearts and Minds Mission
At Stable Hearts and Minds, our mission is to offer personalized support to clients, approaching their challenges with empathy and without judgment. Through one-on-one sessions, clients have the opportunity to develop a meaningful connection with a horse, fostering confidence, improving communication skills, and enhancing self-esteem and self-worth. Dee's affiliations with the Equine Psychotherapy Institute and membership in the Australian Counselling Association ensure that clients receive high-quality care. Additionally, Stable Hearts and Minds is fully insured through the International Institute for Complimentary Therapies.
It's important to note that Stable Hearts and Minds focuses solely on providing a therapeutic environment and does not offer horseback riding instruction or entertainment services with ponies for parties.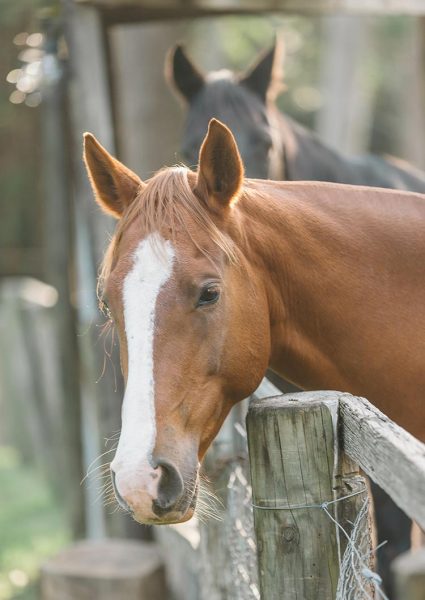 Slide 1
Thank you so much for everything. I can honestly say that your sessions are the first that have had a positive impact and have given us techniques that actually work and we have been able to use. I am so grateful to have met you and can't wait to see you when we come back from our travels.
Slide 1
Thank you so much for your lovely sessions with Mr 13. I know he doesn't show very much emotion, but I know he is getting lots out of the sessions and enjoys coming. We had a discussion in the car about how horse therapy can benefit people and the similarities between horses and people. He says you are very kind. I really enjoy watching from afar and seeing him do so well, so thank you!
NDIS Information
EAL is experiencing rapid growth in popularity both in Australia and internationally. The provision of EAL services proves highly advantageous for clients under the National Disability Insurance Scheme (NDIS), as well as for individuals spanning children, adolescents, and adults.
The National Disability Insurance Scheme (NDIS) represents a fresh approach to delivering tailored support for individuals with enduring and substantial disabilities, along with their families and caregivers.
To secure NDIS funding for equine assisted learning, it must align with the client's care plan. This entails the request being directly related to your disability, offering good value for money, and being likely to provide significant benefits for you. We invoice either the plan manager or the client, depending on if you are self-managed or plan managed.
Following you will find an outline of some program benefits that can develop and advance skills for the client:
Social-Emotional Skills: Including self-awareness and empathy
Cognitive Skills
Mindfulness
Physical Development: Covering both fine and gross motor skills

We acknowledge the traditional owners of the land on which we live and work – the Darkinjung people; we pay our respects to elders past, present and emerging.
We welcome and celebrate people of all backgrounds, experiences, bodies and identities.